Dr. K. Ramasamy is the 12th Vice-Chancellor of Tamil Nadu Agricultural University (TNAU), Coimbatore. He assumed the post on November 16, 2015 following the successful completion of his first term on August 26, 2015.
Dr. K. Ramasamy, a man - of - Gandhian dictum of "You must be the change you wish to see in the world" was born on May 1, 1948. He hails from a farming community of Nilaiyoor, Aranthangi Taluk, Pudukottai district in Tamil Nadu. He completed his schooling at Veludaiyar High School, Tiruvarur and Board High School, Aranthangi. He graduated from Annamalai University in M.Sc. (Agricultural Microbiology) and pursued M.S. in Fermentation Technology at Catholic University of Leuven, Belgium. He continued in the same University to specialize in Industrial Microbiology for Ph.D. programme and honed his experience in Electron Microscopy as a post doctoral fellow. He was a post doctoral fellow at the Michigan State University, USA on Gene Cloning later.
He joined TNAU in 1970 and served in various capacities in the Department of Soil Science, Plant Pathology, Agricultural Microbiology, Bioenergy, Environmental Science and Biotechnology. During his tenure of over 36 years at the University he combined a wide-range of administrative duties with teaching and research. As an administrator, he served as Head of Environmental Sciences in TNAU and rose to the rank of Dean, Adiparasakthi Agricultural College, Kalavai and Director, Centre for Plant Molecular Biology and Biotechnology in TNAU. His passion, flair and  accomplishments in research  on aerobic  / anaerobic microbiology fetched him financial assistance from 1982 onwards in more than 30 externally funded projects from different national funding agencies like Indian Council of Agricultural Research (ICAR), Department of Science and Technology (DST), Department of  Biotechnology (DBT), Council of Scientific and Industrial Research (CSIR), Board of Research in Nuclear Sciences (BRNS), Ministry of Non-Conventional Energy Sources (MNES) and international agencies like Australian Centre for International Agricultural Research (ACIAR), Food and Agriculture Organization (FAO), Rome, United States Department of Agriculture (USDA) and European Union (EU). Under his eminent guidance – post graduate and Ph.D, students completed their graduation and doctoral programmes. He has also organized 18 trainings and international workshops related to his field of research. He has published more than 152 research publications, including 8 books and 23 bulletins. His excellence in academic and research achievements has been widely recognized nationally and internationally. He has been honoured with 21 awards, 2 medals and 6 fellowships.
His service in the field of agricultural education and research was further extended to other scientific and industrial establishments. He has visited countries like Belgium, England, Germany, Sweden, France, Netherlands, United States of America, Japan, New Zealand, Australia, Brazil, etc. on various academic assignments. He has acted as Visiting Professor for many leading Universities in USA, Australia, New Zealand and Japan. He served as National Syllabus Setter and Examiner for University Grants Commission (UGC), Indian Council of Agricultural Research (ICAR) and Council of Scientific and Industrial Research (CSIR). He was responsible for establishing several new academic programmes viz., Bioenergy, Environmental Science, Environmental Biotechnology, Microbial Technology, Biochemical Technology, etc. in Universities of Tamil Nadu, Kerala, Goa and Maharashtra. He also worked as Dean, School of Biosciences and Bioengineering at SRM University, Chennai and as Vice-Chancellor, Karpagam University, Coimbatore.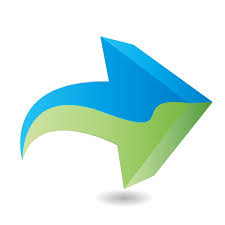 Next Page...