SISI - Small Industries Service Institutes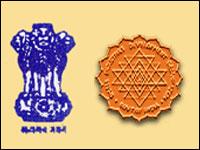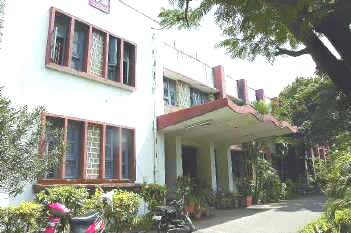 Small Industries Services Institute. (SISI) Madras, provides a comprehensive range of services to the small sale industrial sector in Tamil Nadu in terms of technical assistance, Economic information services, provision of workshop facilities, training and other general consultancy services. The activities of SISI Madras cover the whole of Tamilnadu and the Union Territory of Pondicherry. It has two branch SISIs at Coimbatore and Tuticorin and one Extension Centre at Pondicherry. In addition to the above, there is a Central Footwear Training Centre at Madras and one electric Motor Testing Laboratory at Coimbatore functioning under the jurisdiction of SISI Madras.

Workshop Facilities/Testing/Jobs Conducted/Revenue Earned

SISI and its branches, including Extension Centre and Foot wear Training Centre are having Common facility workshops attached to them for providing common facility and training to SISI units and their workers respectively. Workshops undertook 792 jobs. Total revenue receipts in respect of SISI Madras and its subordinate offices for the year 1998-99 is Rs. 10,77,259/- as against Rs. 10.21 lakhs in 1991-92.

Consultancy Services

The table below highlights the assistance provided to different categories of entrepreneurs by the Institute

Assistance to existing units
Technical 500 nos
Managerial 264 nos
Marketing 584 nos
Assistance to prospective entrepreneurs 2268 nos
Training

(i) Entrepreneurship Development Programmes

SISI Madras and its subordinate offices conducted 33 Entrepreneurship Development programmes at various places in Tamilnadu and UT of Pondicherry in 1998-99, 1006 persons were trained in these courses.

(ii) MDP Courses
10 MDP Training Courses were conducted covering various topics like Marketing, Marketing Management and Market Research, Salesmanship, Hotel Management & Catering, Quality control, Marketing service and Demand Analysis, Financial Management, etc. 194 candidates were trained.

(iii) Others 7 motivation campaigns were conducted at different places of Tamil Nadu in 1998-99 in which 725 persons participated.

Ancillary Development/Marketing & Exports

In the area of ancillary development in Tamil Nadu, the Institute conducted Vendor Development Programme during the year 1996-97, 125 units were NSIC under the Govt. Stores Purchases Programme in 1996-97.Officers of the SISI participated 7 Plant Level Committee meeting in 1996-97.124 units were registered under SCX during this year and 124 units were assisted by SCXs.

Economic Investigation

State profiles for the Union Territory of Pondicherry and Tamil Nadu were prepared Techno Economic surveys of four districts in Tamilnadu were carried out to highlight the potential for new SSI units during the year 1995-96. A detailed Market Survey Report was also prepared. 4 District Industrial Potential Surveys were conducted for the district Kanyakumari, Thanjavur, Nilgiris, Yanam region of UNION TERRITORY. Apart from this 26 project profile were prepared and 26 were updated during the year 1995-96.

Assistance to DICs
SISI assists the District Industries Centres in Tamil Nadu in the following activities:


Assistance to SC/ST/Women/Weaker Sections

In all the EDPs, skill development programmes, and training programme for SEEUY beneficiaries, etc. conducted by SISI, preference is given to SC/ST/Women and other weaker sections for participating in the programme. The Institute has been conducting EDPs of one week, one month an two months duration, exclusively for women entrepreneurs for setting up small scale units in areas like simple chemicals, food processing and Readymade garments. As a follow-up measure, the applications of successful entrepreneurs belonging g to the above categories are being pursued with the banks/financial institutions for getting financial assistance.

Quality Control : SISI, Madras has conducted an one day Awareness Programme on Waste Minimisation at Erode in association with DIC Erode and DRDA. A five day ISO 9000 Awareness-cum-Educational Programme was conducted. 18 participants have attended the Programme.
Source: www.dic.nic.in