Sources of gases - Natural and anthropogenic
Aside from purely human-produced synthetic halocarbons, most greenhouse gases have sources from both the ecosystem in general (natural) and from human activities specifically (anthropogenic). During the pre-industrial holocene, concentrations of existing gases were roughly constant. In the more populated industrial era, human activities have added greenhouse gases to the atmosphere, mainly through the burning of fossil fuels and clearing of forests.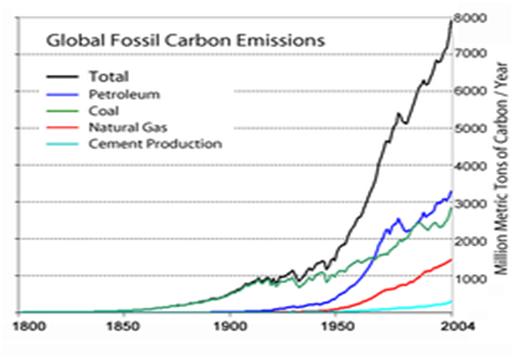 Modern global anthropogenic Carbon emissions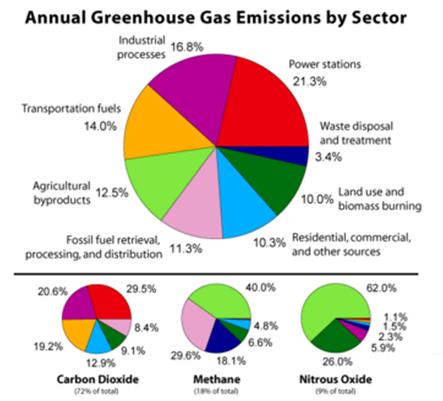 Global anthropogenic greenhouse gas emissions broken down into
8 different sectors for the year 2000.