Milk is not only used as such but many products, non fermented and fermented are used in cookery.
Flow Chart of Conversion of Milk into Traditional Indian Dairy Products
Milk  
Cultured        

               Condensed Acid   

Precipitation

1.Shrikhand  

1.Rabri

1.Paneer

2.Ghee       

2.Kheer

2.Sandesh

3.Lassi

3.Khoa

3.Chhana

4.Kadbi            

 

4.Rasgoola

 

5.Pantoda

 

Burfi

  Pedha

  Kalakand

  Gulabjamun

6.Rasmalai
NON FERMENTED PRODUCTS**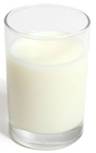 SKIM MILK
Fat is removed by centrifugation in skimmed milk. Fat content is reduced to O.5-2%. By removing fat from the milk not only taste or flavour is reduced but fat soluble vitamins like vitamin A and Dare reduced. Usually this milk is fortified with vitamins A and D. Condensed skim milk finds extensive use in the baking industry and manufacture of confectionary. Skim milk is used for low calorie diets and for  children who need high protein.
EVAPORATED MILK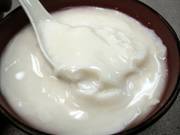 This is the milk from which about 50-60% of the water has bee­n evaporated. Raw milk is clarified and concentrated in a vacuum at a temperature of 74-77°C.  It is fortified with vitamin D, homogenized, filled into cans sterilized in cans at a temperature of 118°C for 15 minutes and cooled. This heat treatment gives evaporated milk a light ­brown colour owing to sugar protein interaction and its characteristic flavour.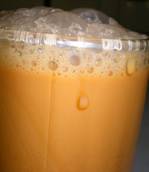 SWEETENED CONDENSED MILK
Sweetened condensed milk unlike evaporated milk is not sterile. Multiplication of micro-organisms in the product is prevented by the preservation action of sugar. The product is made from pasteurized milk that is concentrated and sweetened with sucrose. Sugar concentrate is 65%. This milk cannot be substitute for the ordinary fresh milk.
MILK POWDER*
Non fat dry milk powder is usually made from fresh pasteurized. Skim milk by removing about two-thirds of the water under vacuum and there spraying this concentrated milk into a chamber of hot filtered air. This process produces a fine powder of very low moisture content, about 3% instant non fat dry milk disperses readily in cold water. To make the instant product, regular non fat dry milk is remoistened with steam to induce agglomeration of small particles into larger, porous particles that are creamy white and free flowing.
Packaging under vacuum or with inert gas increases the stability. The flow chart of manufacture of milk powder is given:
MANUFACTURE OF MILK POWDER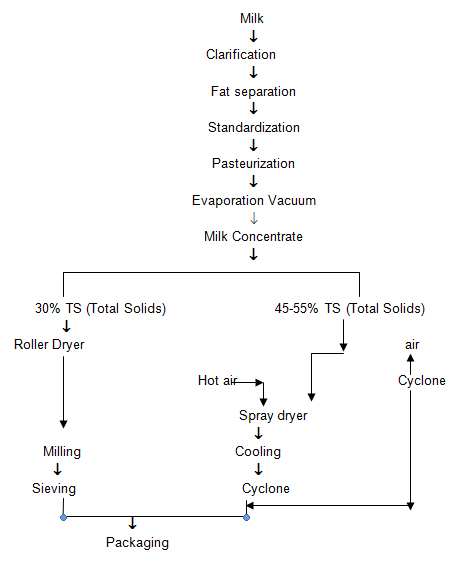 Spray - drying of skimmed milk reduces less than 10% of lysine but roller - drying can produce losses up to 40%.
STANDARDIZED MILK
In standardized milk, the fat content is maintained at 4.5% and S.N.F a: 8.5 percent. It is prepared from a mixture of buffalo milk and skim milk.
TONED MILK
Toned milk is prepared by mixing milk reconstituted from skim milk powder with buffalo milk containing 7.0 per cent fat. The fat content of the toned milk should be not less than 3 percent and S.N.F. 8.5 percent.
DOUBLE TONED MILK
This is prepared by admixture of cow's or buffalo milk or both with fresh skimmed milk or by admixture with skim milk reconstituted from skim milk powder or by partial removal or addition of milk fat to skim milk. It should be pasteurized and show negative phosphotase test. Its fat content should be less than 1.5 percent and S.N.F. not less than 9 percent.
RECOMBINED MILK
Recombined milk is a homogenized product prepared from milk fat, non-fat milk solids and water. It should be pasteurized and show a negative phosphotase test. Its fat content should be less than 3 percent and S.N.F. 8.5 percent.
STERILIZED MILK
Standardized cow's or buffalo milk is sterilized in bottles by heating continuously to a temperature of 115°C for 15 minutes to ensure destruction of all microorganism and preservation at room temperature for not less than 85 days from the date of manufacture. It shall be sold only in the container in which milk was sterilized.
FILLED MILK
Filled milk is the homogenized product prepared from refined vegetable oil and non-fat milk solids and water. Its fat content should not be less than 3 percent and S.N.F. 8.5 percent.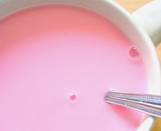 FLAVOURED MILK
Flavoured milk may contain chocolate, coffee or any other edible flavour, edible food colour and cane sugar. It is either pasteurized or sterilized.
CREAM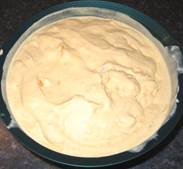 Milk fat concentrated into the fraction of the original milk is cream. It is generally separated from milk by centrifugation. Cream containing various amount of fat is made to meet different requirements.  A mixture of milk and milk fat of 10-12% is called half-and-half. The high percentage of fat helps to give more stable foam. Cream used for ­butter making usually contains 25-40%. Cream is also used in baked products and as well as salad dressings. Cream is also pasteurized at 70-75°C for 30 minutes (18%) to kill the bacteria. The cream is then inoculated with the controlled culture of lactic acid bacteria to develop the desired acid taste in the finished product.
ICE CREAM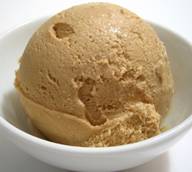 It is a frozen dairy product consisting of whole milk, skim milk, cream, butter, condensed milk products or dried milk products. Milk fat and milk solids non-fat constitutes about 60% of the total solids of the ice cream. 

Percentage Composition of Ice cream:
| | |
| --- | --- |
|  Milk fat | 12 |
|  Milk solids-not-fats | 11 |
|  Sugar | 15 |
|  Stabiliser | 0.2 |
|  Emulsifier | 0.2 |
|  Essence | traces |
YOGHURT-ICE CREAM MILK SHAKE**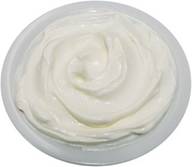 It is a combination of two products ­yogurt ice cream and milk shake. Whole milk, cream and cane sugar are mixed with skim milk powder. This contains 8.1 and 3.25% of high and low fat respectively. A mixture of stabilisers (sodium alginate, carrageenan and guargum) is added to this mix and heat treated at 90°C for 15 minutes and cooled. It is inoculated with 2% starter culture consisting of Streptococcus salivarius spp, thermophilus,Lactobacillus delbruekii spp bulgaricus, L. acidophilus and Bifidobacterium bifidum. After incubating at 37°C for 12 hours the mix is kept at 4°C overnight for ageing. .Selected flavours such as strawberry, orange, pineapple, chocolate, mango, 'anar' or dry fruits and their respective colours are added and the mix is frozen in ice cream freezer at 5°C to give 60% over run. It is stored at -10°C to -20°C until use. 
Milk shake is prepared by diluting the yoghurt ice cream mix to get 20%, total solids and 2.4% fat. Appropriate flavours, which are different to that of yoghurt ice cream (chocolate, coffee, mango, orange) and respective colours are added and stored at 4°C until serving.
FERMENTED MILK PRODUCTS**
BUTTER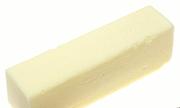 The fat content of butter is generally about 80%. The non-fat components of butter consist of moisture, milk solids not fat and salt if added. Most of the butter produced in our country is converted to ghee.
Butter is made from sweet or sour cream. The cream is pasteurized at 62.8°C for 30 minutes after which it is immediately cooled. Then a culture of desirable micro-organisms is added. The culture consists of bacteria of two types one of which ferments lactose producing lactic acid which in turn curdles the milk and the other principally attacks the citric acid of milk producing volatile acids and products such as diacetyl which give the desirable flavour and aroma to the butter. The cream is then allowed to ripen at 21.1 °C for several hours for the fermentation to take place.
CHEESE

Cheese is made of casein:
Classification of cheese
Cheese is classified as hard or soft, depending on their moisture content and whether they are ripened by bacteria or moulds or unripened.
CHEESE PREPARATION
Curd formation: Pasteurized whole milk is brought to a temperature of 31°C and lactic acid producing starter culture and required colouring matter are added. After about 30 minutes to the mildly acidic milk,' rennin solution is added, stirred and allowed to set the set the curd for 30 minutes.

Curd cutting: The curd is cut into small cubes. The removal of whey from small cubes is easy. The curd for different types of cheese therefore is cut into different sized cubes.

Curd cooking: Then it is heated to 38°C and held at that temperature for about 45 minutes. During this period the curd is stirred to prevent matting.

Curd drainage: Heating squeezes out whey from the cubes. Heat increases the rate of acid production which makes the curd cubes shrink. Whey is drained off and the curd is allowed to mat.
Cheddaring: Next it is subjected to the process of cheddaring. This consists cutting the matted curd into blocks turning the block at 15 minutes intervals and then piling the blocks on one another 2 or 3 deep. During the cheddaring operation which takes about 2 hours acid formation continues. The cheddared curd is passed through a curd mill which cuts the slabs into strips.
Salting the curd: Whey is eliminated during this process. Salt is added to draw whey out of curd by osmosis and also acts as a preservative. Salt also holds down spoilage of organisms and adds flavour.
Pressing: The cheese cubes are pressed under pressure overnight. This pressing determines the final moisture content of finished product and then the cheese is ripened from 60 days to 12 months depending on the strong or mild flavour cheese required.
Ripening: Ripening takes place under controlled conditions of temperature and humidity for varying periods of time. During this process cheese changes from a bland tough rubbery mass to a full flavoured soft product. During ripening rennin splits the protein of cheese into nitrogenous products of intermediate size such as peptones and peptides. Enzymes formed by the micro-organisms act on these and other substances to form products like amino acids, amines, fatty acids, esters, aldehydes, alcohols and ketones that give its characteristic flavour. Ripening also improves the cooking quality. The increased dispersability of the protein of ripened cheese is a factor in the ease of blending cheese with other food ingredients.
Cheese has limited keeping quality and require refrigeration, should be kept cold and dry i.e., it should be wrapped in wax paper or metal foil.
CULTURED **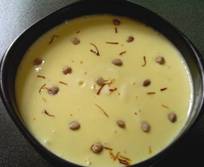 SHRIKHAND: - Shrikhand is a semi-soft sweetish sour, whole milk product prepared form lactic fermented curd. The basic ingredient of Shrikhand is Chakka.
Method of preparation: - The standardized method of preparation consist of fresh, sweet buffalo milk, which has been standardized to 6% fat, is pasteurized at 71

 for 10 minutes and then cooled to 28-30

. It is then inoculated @ 1% with lactic culture which is mixed well, and incubated at 28-30

 for 15-16 hours. When the curd has set firmly (acidity 0.7-0.8% lactic), it is broken and placed in a muslin cloth bag and removed after 8 to 10 hours. Now the curd get change into a solid mass called Chakka. This Chakka is then mixed with grinded sugar. Colour and flavour can also be added to obtain the product known as Shrikhand.
GHEE: - Ghee is a clarified butter fat prepared from cow or buffalo milk.
Method of preparation: - Cream accumulated after few days is usually taken in a suitable vessel and heated and stirred on a low flame to remove the moisture contain. After removing moisture contain further heating is stopped then cooling is done. On cooling, when the residue has settled down the clear fat is decanted into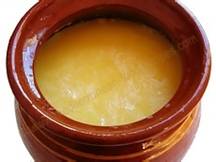 suitable containers.
Characteristics

Cow

Buffalo

Milk fat

99 to 99.5%

Moisture

Not more than 0.5%

Unsaponifiable matter

 

Carotene (mg./g.)

3.2-7.4

-

Vit. A (I.U./g.)

19-34

17-38

Charred casein, salts of copper
and iron, etc.

Max.2.8 (Agmark) Traces
CONDENSED
RABRI
It is prepared concentrated and sweetened product comprising of several layers of clotted cream. The layer of cream formed, as a skin is continuously removed. When the milk is reduced to 1/3 of the original volume, sugar is added and the layer of cream skin is mixed.
Composition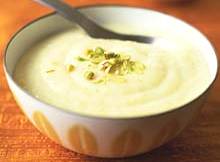 | | |
| --- | --- |
| Characteristics | Percentage |
| Moisture | 30 |
| Fat | 20 |
| Protein | 10 |
| Lactose | 17 |
| Ash | 3 |
| Sugar | 20 |
Method of preparation: - Rabri is normally prepared by heating 3-4kg of milk in a wide pan over a fire to simmering temperature (85-90

), and then maintaining the temperature by controlled heating. The milk is neither stirred nor allowed to boil. The surface of the milk may be gently fanned to help the process of skin formation. A piece of this skin, about 3-4cm. square, is continuously broken with a thick wooden stick and moved to the cooler parts of the pan. This operation requires considerable skill and constant attention. Simultaneously, as slow evaporation reduces the milk to about one-fifth of its original volume, good quality round sugar at 5-6 per cent by weight of the original milk is added to the milk concentrate and dissolved in it. The layers of skin collected on the pan surface are then immersed in the mixture and the finished product obtained by gently heating the whole mass for another brief period.
KHOA
Khoa is a partially dehydrated whole milk product.
Method of preparation: -Milk is cautiously stirred in a circular motion to prevent scorching. When milk becomes viscous the rate of stirring is increased to maintain a uniform consistency. The pan is removed from the fire and the product is worked up with the flattened end of the scraper by alternatively spreading into thin layers and collecting repeatedly until it retains its shape. After cooling it becomes solid.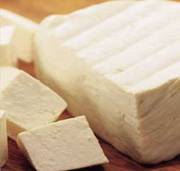 Composition
| | | |
| --- | --- | --- |
| Characteristics | Cow | Buffalo |
| Moisture | 25.6 | 19.2 |
| Fat | 25.7 | 37.1 |
| Protein | 19.2 | 17.8 |
| Lactose | 25.5 | 22.1 |
| Ash | 3.8 | 3.6 |
| Iron (ppm) | 103 | 101 |
Ingredients
| | |
| --- | --- |
| Khoa               |  250 g |
| Sugar               | 150 g |
| Cardamom powder | 1.5 g |
PROCESSING OF PEDA FROM KHOA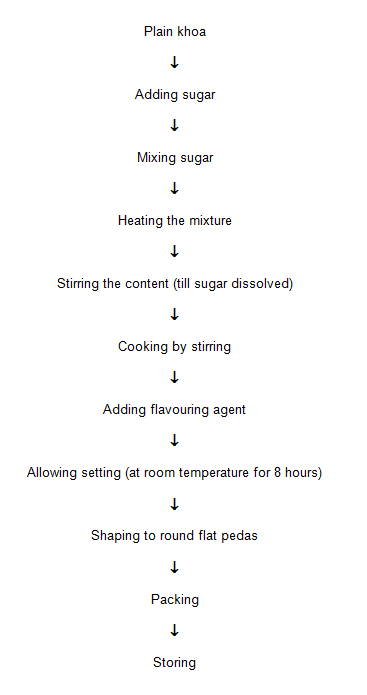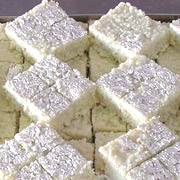 KALAKAND
Ingredients

| | |
| --- | --- |
| Milk                 | 1 kg |
| Sugar               | 60g |
| Citric acid        | 1/2g |
| Pista (optional)             | a few pieces |
| Silver paper (optional) | 1 leaf |
| Cardamom       | A few sticks |
Method
Boil the specific quantity of milk in a pan placed over a brisk and non-smoky fire. Stir continuously with a laddle with a circular motion. After 10-15 minutes, add to it the required amount of citric acid as a dilute solution in water. These will partially coagulate the milk. At this time vigorous stirring is required to obtain a product of good quality. When a semi-solid stage is reached, add sugar and stir well. Add crushed cardamom if desired. Remove after five minutes. This finished product is set in a greasy tray or plate and allowed to cool at room temperature. Kalakand is now ready. Decorate, if desired, with silver paper and sliced pista. Cut into required size and shape to serve.
GULAB JAMUN**
PREPARATION OF GULAB JAMUN FROM KHOA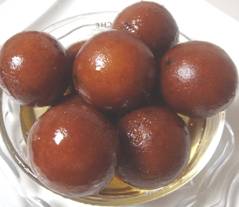 Ingredients  
Khoa (g)

75

Maida (g)

25

NaHCO3 (g)

0.1

Water (ml)

15

Sugar syrup:

Water (ml)

300

Sugar (g)

300

Frying oil (ml)

100
PROCESSING OF KHOA BASED GULAB JAMUN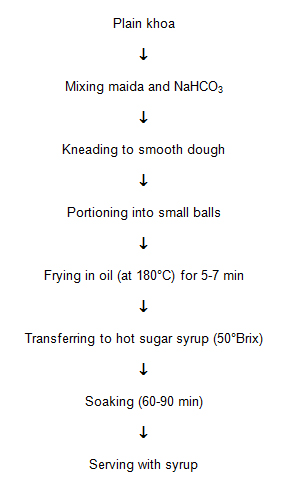 BURFI*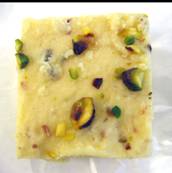 Ingredients 
| | |
| --- | --- |
| Khoa (fresh and hot) | 250g |
| Sugar (crystal) | 75g |
| Chocolate        | 10g |
Method
Break khoa into bits and spread it in a pan. Add (preferably crystal) sugar to it and mix well by working vigorously with a wooden ladle. Collect the mixture into a compact mass when all the sugar has dissolved. This is Plain burfi. Now separate one third of the mixture and mix chocolate into it. Take a well-greased plate and spread plain burfi (two-thirds of the mixture) as a thick layer. Apply the chocolate-mixed portion all over it as a thin
KHEER**


Kheer is also known as Basundi. It is used for direct consumption as desert. It is prepared by concentrating milk to half of its original volume by open pan concentration and adding sugar and other condiments.
Method: - fresh, sweet, cleaned milk standardized to 4.0% fat and vigorously boiled in a jacketed stainless steel pan for 3 to 5 minutes accompanied by constant stirring cum scraping with a laddle. High-grade rice 2.5%of milk, pre-cleaned and washed with cold water before use, is now added. The mixture is gently boiled, with periodical stirring-cum-scraping. When the concentration is about 1:8:1, clean, good quality sugar is added at 5% of milk. Gentle heating is continued for another 3 to 5 minutes till a final concentration of about 2:1 is obtained. The yield of finished kheer should be about 50% of the milk used.
ACID PRECIPITATION
PANEER **
Paneer refers to the indigenous variety of rennet-coagulated, small-sized, soft cheese.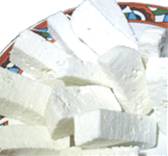 Composition
| | | |
| --- | --- | --- |
| Characteristics | Cow (%) | Buffalo (%) |
| Moisture | 71.2 | 71.1 |
| Fat | 13.5 | 13.1 |
| Total solids | 28.8 | 28.9 |
Method of preparation: - Surati Cheese or paneer is the best known of the few indigenous varieties of cheese. The name Surati appears to have been derived from the town of Surat.
Technique of production: - Fresh buffalo milk, standardized to 6 per cent fat, is pasteurized by heating it to 78

for 20 seconds and promptly cooling it to 35

 . About 0.5 to 2 kg of this milk is placed in the coagulating pan and the temperature maintained at 35

 by circulating warm water in the jacket. Good quality lactic starter @ 0.5 per cent of milk is now added to the milk and thoroughly mixed into it. This is followed by the addition of rennet @6-7ml/100 lit. milk, the rennet being previously diluted with about 20 times its volume of water (The quantity of rennet added should be such as to give a clean cut in the curd at the end of about 60 minutes.) after mixing it adequately, the renneted milk is allowed to set till a firm coagulum fit for basketing is obtained. The temperature during this time is maintained at 35

. The curd is then ladled out with a vertical slant in thin slices, and filled into especially made bamboo/wicker baskets. These baskets are previously prepared by cleaning them with heated water, keeping them soaked in a 10% lukewarm salt solution for about 10 minutes, and then tkm hinly dressed with salt. Each successive layer of curd put into the baskets is uniformly sprinkled with salt. Salting is done @ 4-5% of the green cheese (which works out to approximately 2% of the milk taken). After they have been filled, the baskets are placed on the draining rack to allow for drainage of whey, which is collected in a tray placed underneath. Generally, at the end of 50 to 60 minutes, the individual pieces of cheese are firm enough to be handled without breaking. At this stage, they are carefully turned upside down in their respective baskets. This is known as the 'First Turning'. After draining them for a further 30-40 minutes, the cheeses, on attaining the desired firmness and consistency, are subjected to their 'Second Turning'. The collected whey is then strained through a muslin cloth and kept in the cheese-soaking basin. The pieces of cheese are removed from the baskets and carefully submerged in the whey. They are then left steeped in whey for 12-36 hours till disposed of or used. The yield of surati paneer is approximately 28.5% for cow and 34.0% for buffalo milk.
CHHANA **
Chhana, also called paneer in certain parts of the country, constitutes one of the two chief bases (the other being khoa) for the preparation of indigenous sweetmeats. Chhana refers to the milk-solids obtained by the acid coagulation of boiled hot whole milk and subsequent drainage of whey. The acids commonly used are lactic or citric, in both natural and chemical forms. It should not contain more than 70% moisture, and the milk fat content should not be less than 50.0 per cent of the dry matter.
Composition
| | | |
| --- | --- | --- |
| Characteristics | Cow (%) | Buffalo (%) |
| Moisture | 53.4 | 51.6 |
| Fat | 24.8 | 29.6 |
| Protein | 17.4 | 14.4 |
| Lactose | 2.1 | 2.3 |
| Ash | 2.1 | 2.0 |
Method of production: - There are two methods for making chhana, which are adopted by commercial manufacturers.
Batch method: Usually all the milk for chhana-making is brought to boil by heating it directly in a large iron pan over an open fire, all the while stirring it with a laddle, and later keeping it simmering hot in the pan. This hot milk is ladled out in batches of 0.5 to 1kg into a separate coagulation vessel, either already containing, or to which is promptly added the required quantity of the coagulant. The latter is normally cleansed sour chhana-whey, which is maintained in a large earthen vessel from day to day. The mixture of milk and whey is stirred with the ladle, and when it has completely coagulated, the contents are poured over a piece of clean muslin cloth stretched over another vessel (for receiving the whey). The process is repeated till all the milk is used up. The cloth containing the coagulated solids is then removed, tied up into a bundle without applying pressure and hung up not only to drain out the whey completely but also to cool the chhana-pot.
Bulk method: All the milk (5-15kg) is brought to boil as above in the pan, which is then removed from the fire. The coagulant is then added slowly and gradually in the required quantity to the entire lot of milk and stirred with the ladle so that it mixes properly and clear coagulation takes place. The chhana is collected by straining it through a cloth.
SANDESH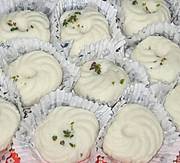 Ingredients
| | |
| --- | --- |
| Chhana            | 250g |
| Sugar               | 75g |
| Flavour (optional) | A few drops |
| Cardamom (optional)   | A few sticks |
Method
Break freshly made chhana into bits. Mix (preferably ground) sugar into it. Put the mixture in a pan and heat on a slow fire stirring all the time with a laddle. (Add crushed cardamom, if desired, towards the end). When the mixture is ready (mixture forms balls when tested) pour it into a tray and leave it to cool and set. Sandesh is now ready. It is cut or moulded into the desired size and shape. (A popular flavour-cum-colour is saffron, which is mixed with the finished product before it is cut or moulded).
RASSOGOLLA**
Ingredients
| | |
| --- | --- |
| Chhana (soft)   | 200g |
| Maida (optional) | 8g |
| Sugar               | 250g |
| Water               | 1 kg |
| Elaichidana      | A few pieces |
| Flavour (Rose) | A few drops |
Method
Break the above quantity above quantity of chhana into bits and start kneading. There should be no oozing of fat during this operation. To avoid this, especially during summer, keep the vessel in which the kneading is done, upon a tray in which ice or chilled water is kept. If required, a small quantity (as above) of maida may be added to avoid cracks in the finished rassogollas. The consistency of the kneaded mass should be such that when made into small balls, it has a smooth surface without signs of cracks. Meanwhile, dissolve all the sugar in water and boil the solution. During this process, add 2 tablespoonfuls of milk and ladle out the scum to obtain clear syrup. Keep this in a suitable-sized degchi in which the chhana balls are cooked, such that a minimum depth of 10-15cm. of syrup is obtained.
Now make the balls of chhana. While doing this, one sugarcoated Elaichidana may be put in the centre of each ball. After all the balls (10-15) have been made, put them gently in the boiling sugar syrup for the cooking process. See that the balls do not overcrowded the degchi and that there is enough space for them to move freely, especially after they swell. Close the lid of the vessel. The heating should be so controlled that the balls are constantly covered with foam. Keep a watch form time to time. After 5-10 minutes, the balls will swell. If the chhana has been well made and properly kneaded, the balls will not crack or break. After 5-10 minutes, the colour of the balls will darken slightly. The finished rassogollas should normally be ready after 20-25 minutes. During the last stage, the lid should be removed so that the sugar syrup finally attains string consistency. After cooling, sprinkle flavour (rose) to serve.
KULFI **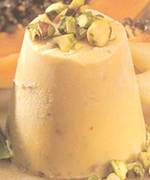 Ice cream frozen in small containers. While the milk is boiling, it is sweetened by an addition of sugar and the product is concentrated to approximately 2:1. To this concentrate, when it has cooled, are added malai (indigenous cream), crushed nuts and a flavour (commonly rose or vanilla). The mix is placed in triangular, conical or cylindrical moulds of various capacities made of galvanized iron sheets. The moulds are closed on top by placing a small disc over them. A mixture of ice and salt in the ratio of 1:1.
Technologies Available
*    - Post Harvest Technology Centre, TNAU, Coimbatore.
**  - Home Science College and Research Institute, TNAU, Madurai.
Source
http://www.recipetips.com/images/glossary/m/milk_skim.jpg
http://farm3.static.flickr.com/2191/2429466610_0c7d34b9a6.jpg
http://static.flickr.com/119/316311987_a9dc60c4c5.jpg
http://www.agroexporters.com/full-images/685216.jpg
http://farm1.static.flickr.com/42/105300416_a9af7530ae.jpg
http://andrew.jorgensenfamily.us/files/2007/09/peaches-and-cream.jpg
http://www.restaurantwidow.com/images/2008/05/05/coffee_ice_cream.jpg
amitonnews.blogspot.com/2007/04/yoghurt.html 
http://lightbluetaxi.com/wp-content/uploads/2008/01/butter.png
enjoyindianfood.blogspot.com/2008/05/top-10-p...shrikhand
www.jupiterimages.com/itemDetail.aspx?itemID=... 
www.tarladalal.com/recipe.asp?id=424
http://food.sulekha.com/dishimages/433.jpg
http://bp1.blogger.com/_UTFhjZBO5ac/s1600-h/pista+burfi+1.JPG
www.sailusfood.com/.../ 
http://www.giftssendtokolkata.com/nag/sandesh_kasturi.jpg
http://content.answers.com /thumb/4/4d/250px-Rasagulla.jpg
http://media.santabanta.com/rec/pistachio_saffron_kulfi.jpg
http://govindmilk.com/products.php?id=paneer
http://www.liliesnroses.com/Sweets_files/kalakand-recipe.jpg