Seed production in Hedge Lucerne / Desmanthus

Land Requirement
Land should be free of volunteer plants.
Previous crop should not be other varieties of the same crop.
It can be the same variety if it is certified as per the procedures of certification agency.
Pre-sowing seed treatment
For better germination, seeds must be treated in hot water at 80oC for 5 minutes (boiling water removed from the flame and kept for 4 minutes to attain 80oC). After the treatment, seeds should be washed and soaked in cold water over night and shade dried.
Treat the seeds with 600 g of Rhizobium and 600 g of Phosphobacteria/ha of seeds.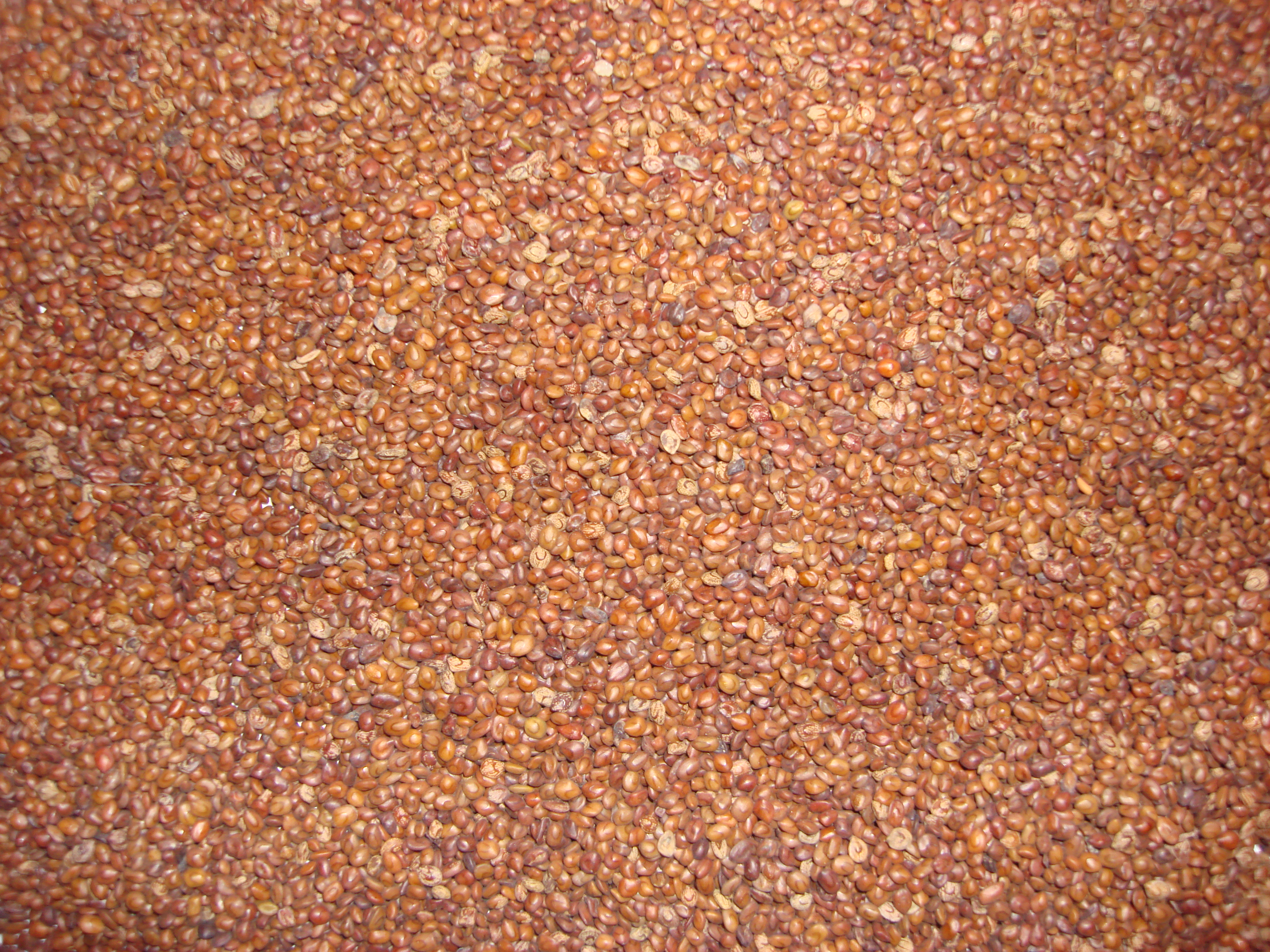 Desmanthus
---
Foliar application
Foliar spray of 200 ppm salicylic acid thrice at 10 days interval after 50 per cent flowering to improve seed set.
Harvest
Harvest the pods in pickings and delayed harvest leads to shattering loss.
Grading : Grade the seed using BSS 14 x 14 sieve.

Storage

Short term storage in gunny cloth bag (8 - 9 months) with 9-10% moisture content .
Medium term storage in polylined gunny bag (12 - 15 months) with 8 - 9 % moisture.
Long term storage in 700 gauge polythene bag (more than 15 months) with 8% moisture.
Source
The Professor and Head
Department of Seed Science & Technology
TNAU, Coimbatore-641003.
Phone:0422-6611363
Email: seed@tnau.ac.in