SEED PRODUCTION IN LUCERNE

Land Requirement
Land shall be free of volunteer plants.
Field Standards
A. General Requirements
Isolation
Isolation: Fields shall be isolated with following specified isolation distances.
Contaminants

Minimum distance (meters)

Foundation

Certified

Fields of other varieties

400

100

Fields of the same variety not conforming to varietal purity requirements for certification

400

100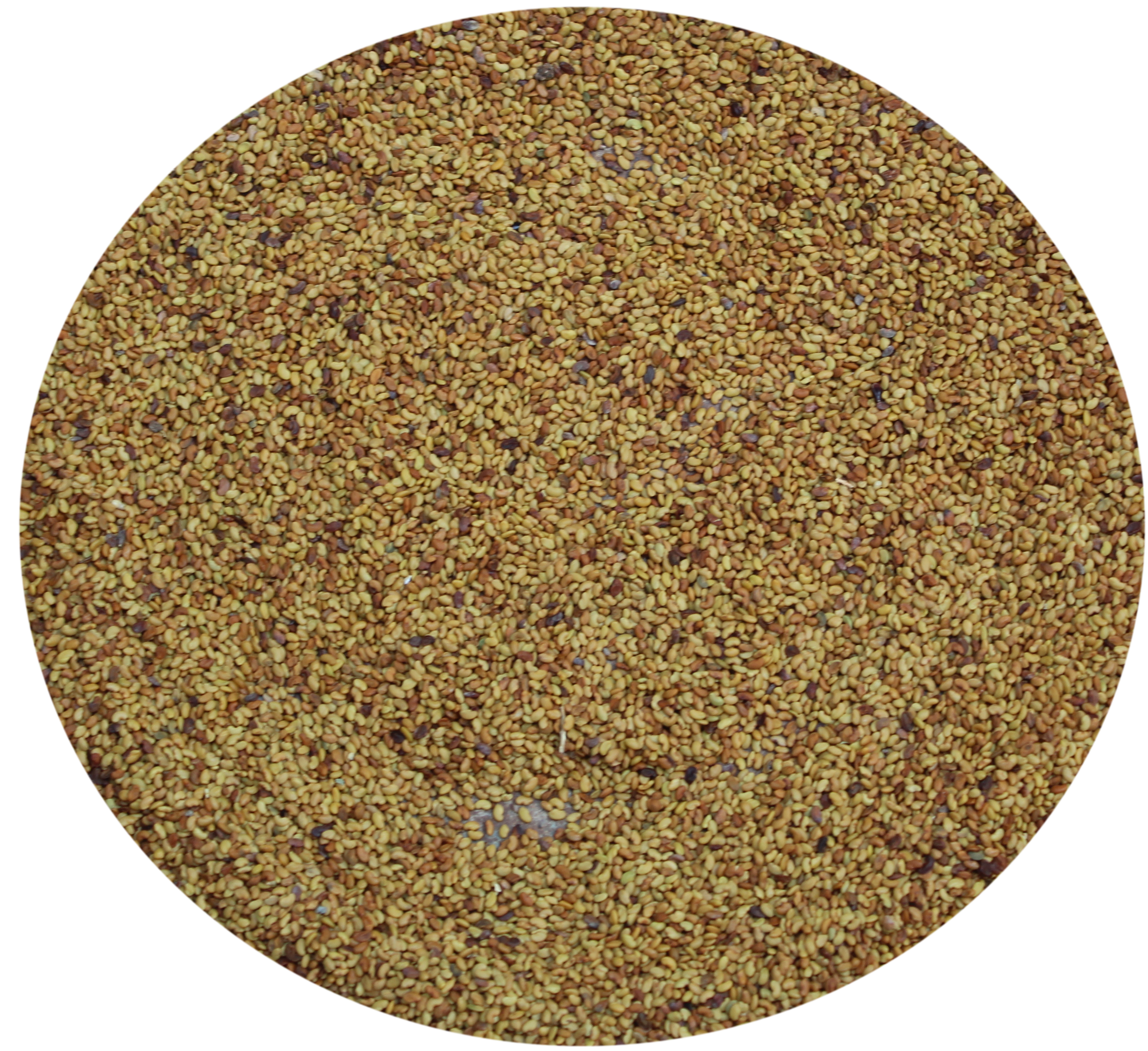 Lucerne
B. Specific requirements

Factor

Maximum permitted (%)*

Foundation

Certified

Off-types

0.020

1.0

**Objectionable weed plants

None

0.050

*Maximum permitted at and after flowering.
**Objectionable weed shall be: Dodder (Cuscuta spp.)
---
Season
Seed production is done once in a year during summer months.

Green fodder should be harvested during first week of March and allowed for seed production in such a way that the peak period of flowering should coincide with summer.
Pre-sowing Seed treatment
Treat the seeds with 600 g of Rhizobium and 600 g of Phosphobacteria before sowing.
Seed rate
20 kg/ha


Seed treatment
Treat the seeds with 600 g of Azospirillum and 600g of Phosphobacteria or 1200g of Azophos.


Spacing
25 cm x 10 cm


Foliar application
Spray Borax @150 ppm to increase the seed quality. Spray ZnSO4 + Borax at 0.3% to improve pod and seed weight and also to increase the germination potential and vigour of seeds.


Harvesting
Hand pick the pods at maturity stage.


Seed Stadardsn
Factor

Standards for each class

Foundation

Certified

Pure seed (minimum)

98.0%

98.0%

Inert matter (maximum)

2.0%

2.0%

Other crop seeds (maximum)

10/kg

20/kg

Total Weed seeds (maximum)

5/kg

10/kg

*Objectionable weed seeds (maximum)

5/kg

10/kg

Germination including hard seeds (minimum)

80%

80%

Moisture (maximum)

10.0%

10.0%

For vapour-proof containers (maximum)

7.0%

7.0%
*Objectionable weed shall be: Dodder (Cuscuta spp.)
---
Source
The Professor and Head
Department of Seed Science & Technology
TNAU, Coimbatore-641003.
Phone:0422-6611363
Email: seed@tnau.ac.in