Poly Bag Silage Production
Crops used
Graminaceous
Maize, sorghum and Cumbu Napier Hybrid
Legume
Lucerne, Cowpea, Desmanthus
Advantages
1. Enhances livestock productivity by ensuring fodder supply during lean period
2. Surplus green fodder can be preserved, minimizing wastage.
3. Shelf life - 6 months
4. Enhanced quality - Acetic acid (2.2%), Lactic acid (8.2%), Digestible Dry Matter (61.4%) and Palatability (98.1%)
Steps
1. Harvest crops at 50% flowering to dough stage with moisture content of 65-70 %
2. Spread the chopped fodder into polybags with a capacity of 20kg and compact as tightly as possible by using vacuum machines
3. Add additives – Molasses solution (1%) on fresh weight basis.
4. Maintain sealing for 45 days.
5. Once silo polybag is opened, it should be used completely to avoid fungal contamination.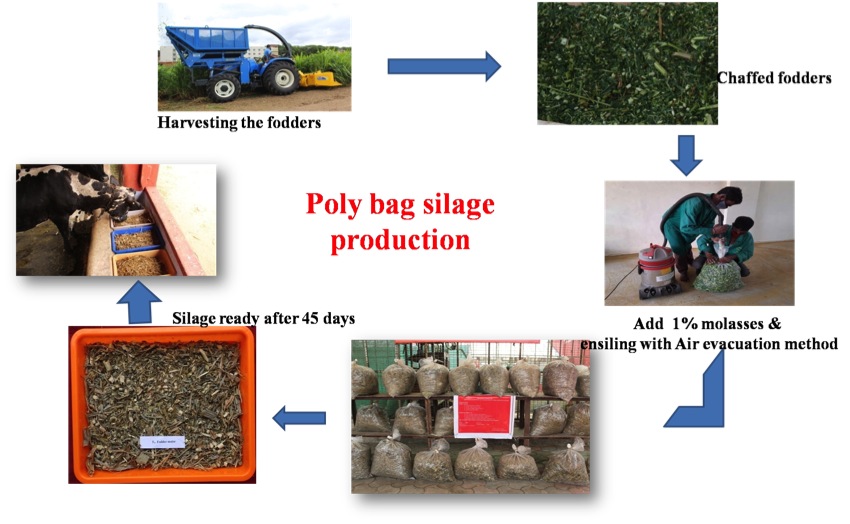 Poly Bag Silage Production