Care of growing duck

When ducklings are about 4 weeks of age they can be let out if to be reared on semi-intensive system. In semi-intensive system the stocking rate suggested is about 5000 ducks per hectare. It is preferable to rear them in smaller units of 200 ducks.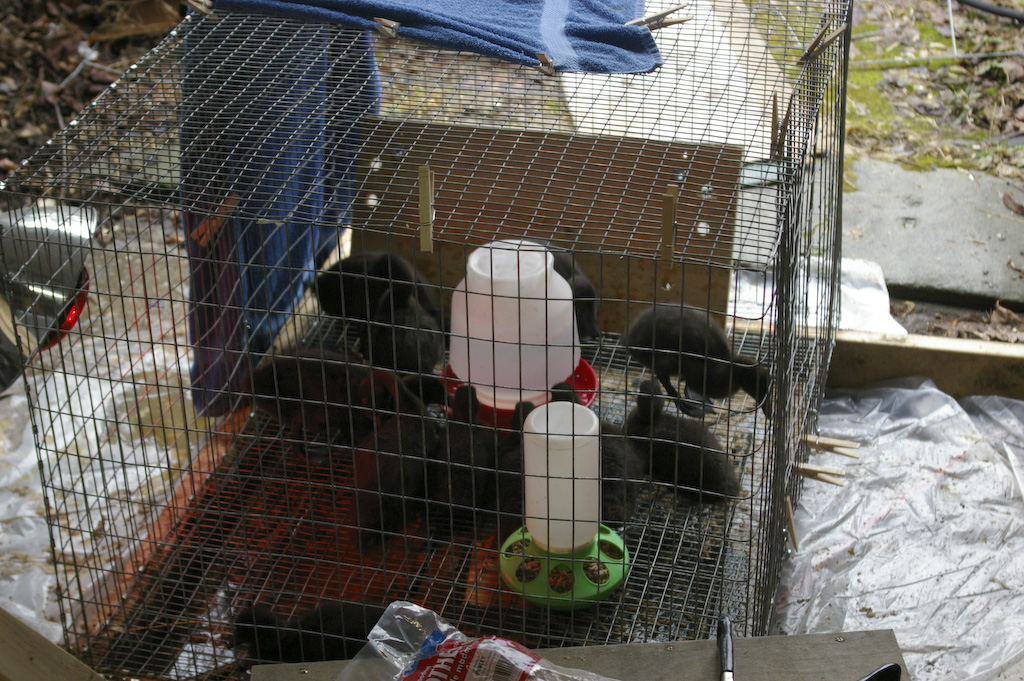 Care of ducklings
Under intensive system, growing ducks can be reared on litter or slat floor or a combination. Plenty of water should be available for drinking. The design of waterers should be such that it is sufficiently deep enough to enable the ducks to immerse their bills. A depth of about 13-15 cm will suffice for this purpose.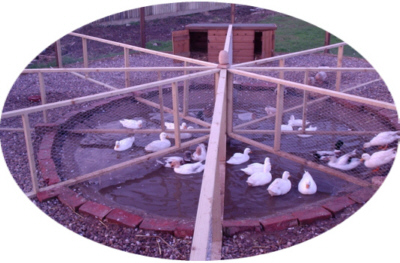 Duck Pond
Under intensive system, a floor space of 4 to 5 sq.ft. per duck is essential, whereas in semi-intensive system, a floor space of 3 sq.ft. in the night shelter and 10 to 15 sq.ft. as outside run bird would be adequate. For wet mash feeding in a 'V' shaped feeder, allow 10 to 12.5 cm. feeding space per duck but for dry mash or pellet feeding adlib in hoppers, a feeding space of 5 to 7.5 cm. per duck would be sufficient.
High egg laying strains of ducks come into production at 16 to 18 weeks of age. About 95 to 98% of eggs are laid by 9.00 AM. One nest box of size 30x 30 x 45 cms (12 x12 x18") to every three ducks be provided. In case of laying breeds a mating ratio of 1 drake to 6-7 ducks and in table breeds 1 drake to 4-5 ducks is allowed. Photo period of 14 to 16 hours per day is essential for optimum production. In free range, 1000 ducks are kept per 0.405 hectare (1 acre) depending upon greens.
(Source: www.vuatkerala.org )