Green Leafy Vegetables
FLOW CHART FOR THE PREPARATION OF DEHYDRATED GREENS POWDER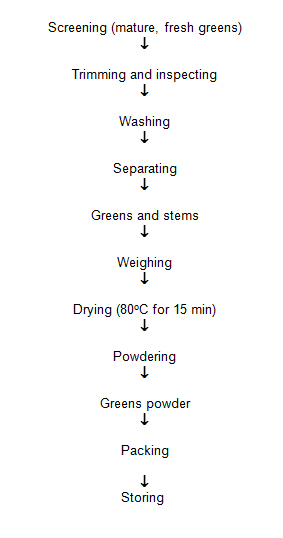 ---
 VALUE ADDED PRODUCTS FROM CABBAGE
Select matured clean cabbage

Shred it to 5 mm size and mix with 2.5 % salt

Pack it layer by layer in a container, 2/3 height

Seal hermetically and allow for natural fermentation at room temp.

Blanch it at 70 

 for 10 min, after 28 days

Store under shade in clean place and use it within four months
Benefits
Fermented cabbage releases isothiocyanate from glucosinolate present in the cabbage, which fights against cancer.

Consumption of value added cabbage reduces the risk of cancer on breast, lungs and colon

Reduces post harvest losses during peak season and also has export potential.
---
FLOW CHART FOR PREPARATION OF LEAF POWDERS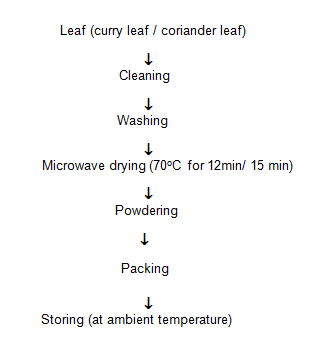 ---
FLOW CHART FOR PREPARATION OF CURRY LEAF POWDER CORIANDER LEAF POWDER BASED MIXES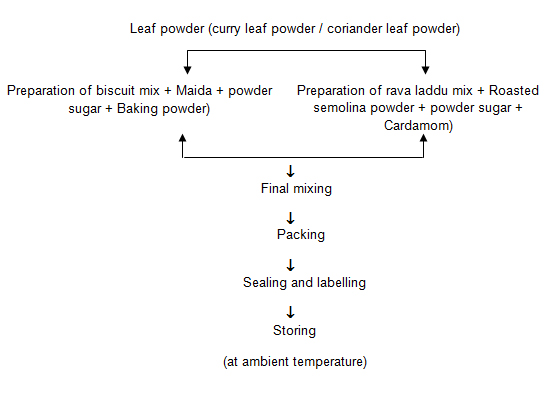 ---
PREPARATION OF GREENS BASED READY-TO-USE VEGETABLE SOUP MIX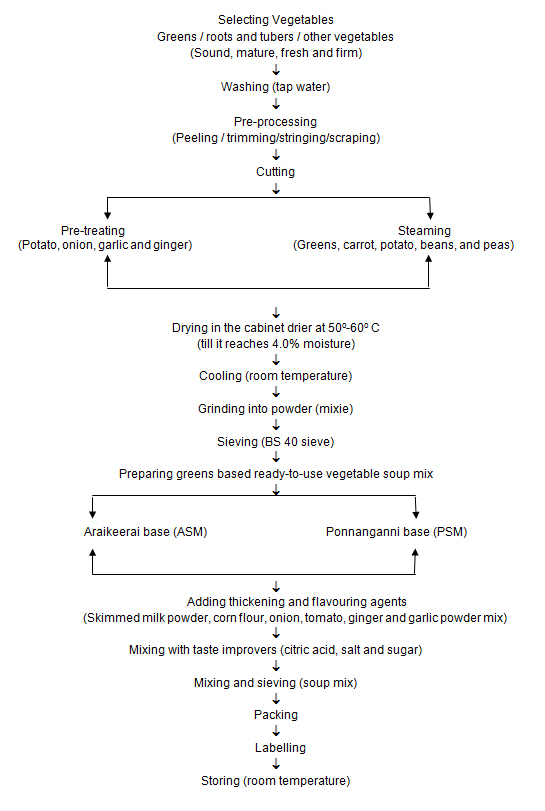 Technologies Available
*    - Post Harvest Technology Centre, TNAU, Coimbatore.
**  - Home Science College and Research Institute, TNAU, Madurai.