PESTS OF MULBERRY SILKWORM
Uzifly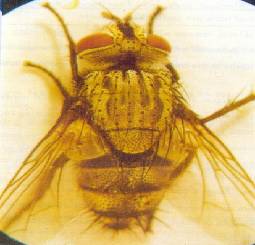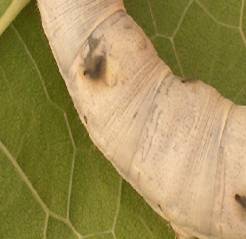 Type of damage
Mature maggot causes reduction in yield of cocoons and cocoon quality.
Causes death of silkworm larva.
Symptoms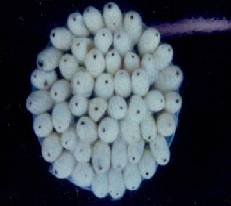 Presence of creamy white oval eggs on the skin of larvae in the initial stage.

Presence of black scar on the larval skin

Silkworm larvae die before they reach the spinning stage (if they are attacked in the early stage).

In later stage, pierced cocoon is noticed.
Period of occurrence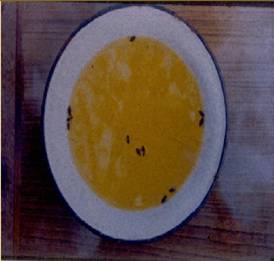 ..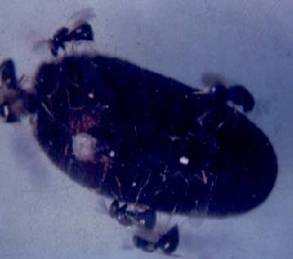 Maintain sanitary and hygienic conditions in the rearing room.

Provide physical barriers like wire mesh in the doors and windows of the rearing rooms.

Spray 1 per cent benzoic acid over the larvae to kill the eggs of uzi fly.

Dissolve the uzicide tablets in the water (2 tablets/l) to attract the adults.

Release the gregarious, ectopupal hyperparasitoid, Nesolynx thymus (Eulophidae: Hymenoptera) @ 1 lakh adults/100 dfls during night hours. Release the hyperparasitoid in three split doses @ 8000, 16,000 and 76,000/100 DFLs during fourth and fifth instars and after cocoon harvest.